The Art of Feminine Flow with Lauren Curtain
Sun
Date:

 25/06/2017 
From:

 10:00 am – 11:30 am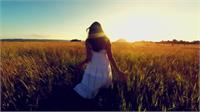 If you are wondering how to create your future whether that's planning a family or starting a new business, you need to get creative first and do it powerfully with purpose.
Dr. Lauren Curtain of Angea Acupuncture & Yoga invites you to her 'Art of Feminine Flow' workshop with other powerful women who also have a deep calling to create change within their lives. Together, we can willingly be open and receptive to inspiration and new ideas to help move the stuck, rigid energy and get it flowing again. You will also discover:
The different types of stressors in the modern day world.
How these stressors can have an impact on your cycle and fertility.
Unlock your creativity by creating vision boards to manifest your future.
Understand how to use and cultivate your feminine energy.
It will be a fun morning creating and sharing with other like-minded women embracing the soft feminine energy to then take back and weave into our every day lives.
Your $10 gift for this event ensures we can positively impact children in need both now and in the future. Save the Children are on the frontline delivering life-saving aid, development programs and making sure that kids can be kids, wherever they are.
10am – 11:30am @ Mudd Hair Sculpting Prahran, 157 Greville St, Prahran VIC 3181